From the red carpet to the boardroom, these ten celebrities have not only made a name for themselves in the entertainment industry but have also built successful businesses outside of their acting or singing careers. Let's take a closer look at how they have used their star power to launch their brands and become successful entrepreneurs.
Introduction
Being a celebrity comes with a lot of perks, but some stars have taken their success to the next level by using their fame and fortune to start their own businesses. From fashion and beauty to technology and food, these celebrities have leveraged their influence and creativity to create successful brands that have stood the test of time.
1. Jessica Alba – The Honest Company
Jessica Alba founded The Honest Company, a consumer goods company that specializes in producing eco-friendly, non-toxic household items. The brand has been successful due to its commitment to transparency, sustainability, and high-quality products. Alba's passion for natural and safe products stems from her own experiences as a mother and has led her to create a business that is not only profitable but also socially responsible.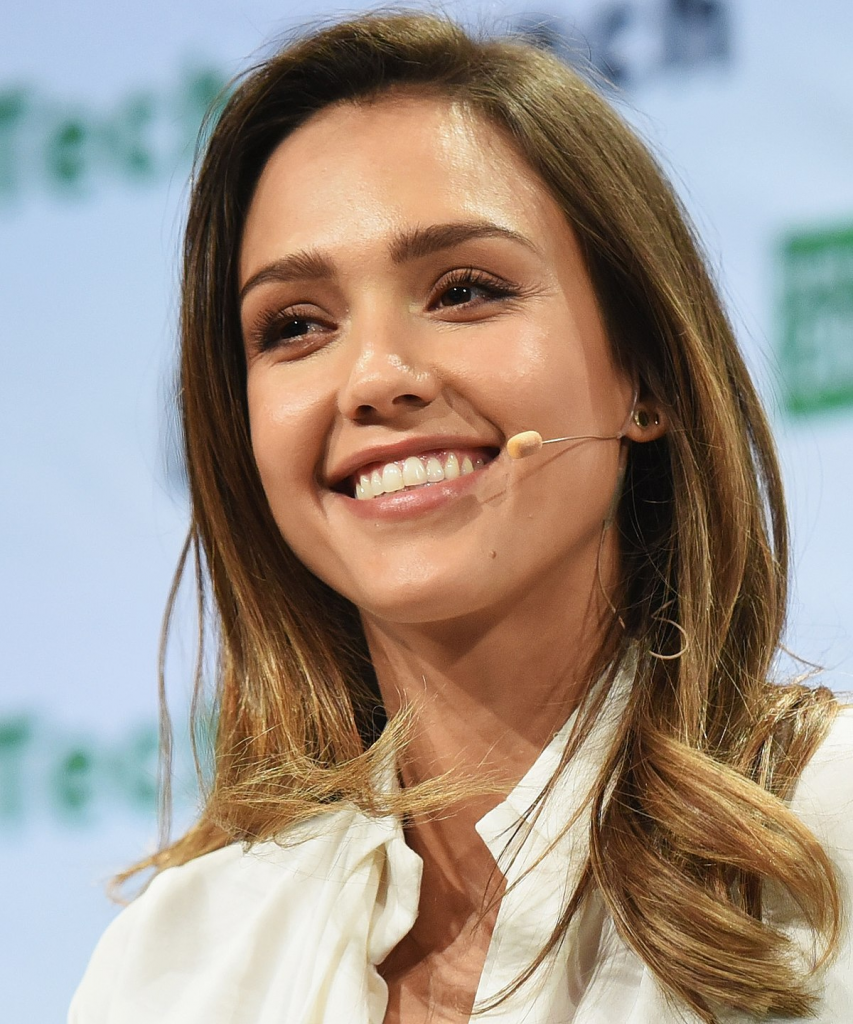 2. Kylie Jenner – Kylie Cosmetics
Kylie Jenner is the youngest self-made billionaire in history, thanks to her makeup line, Kylie Cosmetics. The brand was launched in 2015 and quickly became a sensation on social media, with millions of fans following her every move. Kylie's ability to connect with her fans and create products that appeal to her target audience has made her brand a huge success.
3. Rihanna – Fenty Beauty
Rihanna's beauty line, Fenty Beauty, was launched in 2017 and has quickly become one of the most inclusive and diverse makeup brands on the market. The singer and entrepreneur has always been vocal about the lack of diversity in the beauty industry, and her brand has been a game-changer, offering a wide range of shades that cater to all skin tones.
4. Jay-Z – Roc Nation
Jay-Z is not only a successful rapper but also a savvy businessman. He founded Roc Nation, a full-service entertainment company that manages some of the biggest names in music, sports, and entertainment. The company has expanded into sports management, film production, and philanthropy, making Jay-Z one of the most influential entrepreneurs in the entertainment industry.
5. Gwyneth Paltrow – Goop
Gwyneth Paltrow's lifestyle brand, Goop, is all about wellness and self-care. The brand offers a wide range of products, from beauty and skincare to nutrition and supplements. Paltrow's passion for healthy living and her ability to curate products that promote wellness have made her brand a huge success.
6. Ashton Kutcher – Sound Ventures
Ashton Kutcher is not only a successful actor but also a tech entrepreneur. He co-founded Sound Ventures, a venture capital firm that invests in early-stage startups in the technology industry. Kutcher's understanding of the tech industry and his ability to spot trends and opportunities have made him a successful entrepreneur in the startup world.
7. Kate Hudson – Fabletics
Kate Hudson's activewear brand, Fabletics, has revolutionized the fashion industry by offering high-quality activewear at an affordable price. The brand has grown rapidly and has become one of the most successful fashion startups in recent years. Hudson's ability to create stylish and functional activewear that appeals to her target audience has been a key factor in the brand's success.
8. Mark Wahlberg – Wahlburgers
Mark Wahlberg's restaurant chain, Wahlburgers, has become a household name. The chain, which was co-founded by Wahlberg and his brothers, has has been successful due to its emphasis on family and quality food. The brand has expanded rapidly, with locations across the United States and Canada.
9. Oprah Winfrey – OWN Network
Oprah Winfrey is not only one of the most successful talk show hosts in history but also a media mogul and entrepreneur. She founded the OWN Network, a cable channel that focuses on self-improvement, inspiration, and empowerment. The network has been successful due to Winfrey's ability to connect with her audience and provide them with meaningful and engaging content.
10. Will Smith – Westbrook Inc.
Will Smith's media company, Westbrook Inc., is all about creativity and innovation. The company produces a wide range of content, from TV shows and movies to digital media and social media content. Smith's ability to create engaging and entertaining content that resonates with audiences of all ages has made Westbrook Inc. a major player in the media industry.
Conclusion
These ten celebrities have not only achieved success in their respective fields but have also built successful businesses outside of their entertainment careers. Their ability to leverage their fame, creativity, and business acumen has allowed them to create brands that are not only profitable but also socially responsible and innovative. These entrepreneurs serve as role models for aspiring business owners and show that with hard work, dedication, and a bit of star power, anything is possible.
FAQs
What inspired these celebrities to become entrepreneurs? These celebrities were inspired to become entrepreneurs by their passions, interests, and desire to make a difference in their industries.
How did these celebrities fund their businesses? Most of these celebrities used their own personal funds and investments from partners or investors to fund their businesses.
Did these celebrities face any challenges while building their brands? Yes, these celebrities faced various challenges, such as competition, financial risks, and negative publicity, but they persevered and overcame these obstacles to build successful businesses.
What advice do these celebrities have for aspiring entrepreneurs? They recommend staying true to your vision, being passionate about your business, taking calculated risks, and surrounding yourself with a strong team.
Can anyone become a successful entrepreneur like these celebrities? Yes, anyone can become a successful entrepreneur with hard work, dedication, and a bit of luck. It takes time, patience, and perseverance to build a successful business, but it's possible with the right mindset and strategies.