Introduction: The Evolution of the Building Hire Equipment Industry
The building hire equipment industry has come a long way since its early beginnings thousands of years ago. From primitive hand tools made of stone and wood to today's advanced power tools and machinery, the equipment used in construction has evolved dramatically. This evolution has been driven by the need for greater efficiency, productivity and innovation in the building and construction sector.
As tools became more sophisticated, the concept of tool hire emerged as an efficient and cost-effective way for builders to access the equipment they needed without having to purchase everything themselves. The tool hire industry allowed construction firms to stay agile and scalable, paying only for the tools they needed when they needed them.
This report will explore the transformative impact that record-breaking tools and advancements in the building hire equipment industry have had on construction around the world.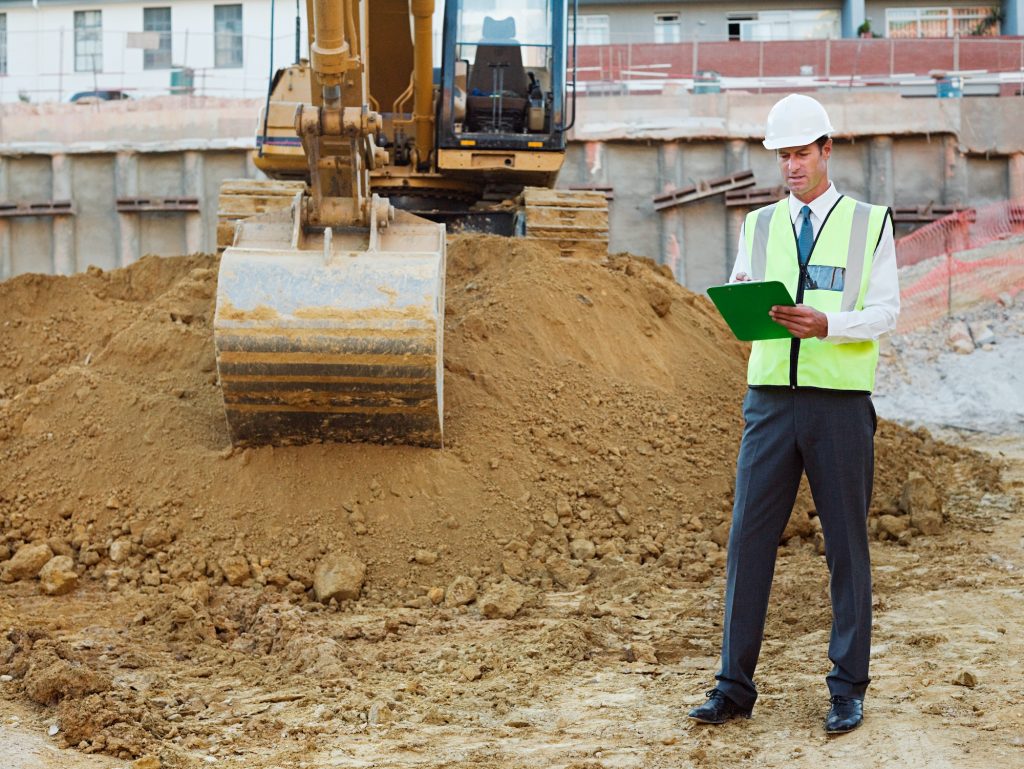 The Role of Tool Hire in Modern Construction
Tool hire plays an indispensable role in the modern construction industry. Building and infrastructure projects today are on a scale that requires a vast range of plant and equipment. Purchasing all this specialised machinery is simply not feasible for most contractors, especially smaller firms.
Tool hire provides a flexible and affordable solution, allowing contractors to access everything from small power tools to heavy lifting equipment as and when they need it. This gives companies the freedom to take on large-scale projects without the huge upfront costs associated with buying all the necessary tools and machines outright.
The tool hire sector directly supports the multi-trillion dollar global construction industry. By some estimates, up to 40% of equipment on building sites today is hired rather than owned. As demand grows for ever more complex and ambitious building projects, the tool hire industry will become increasingly vital.
The Importance of Record-Breaking Tools
While tool hire has always played a key role in construction, the development of record-breaking equipment in recent decades has truly transformed the sector. These tools have enabled once unimaginable feats of engineering, building larger, higher and faster than ever before.
Setting new records shows that the boundaries of what is structurally possible are continually being pushed. The companies developing these groundbreaking tools are clearly at the cutting edge of innovation in the industry.
Record-breaking tools also gain significant media exposure, highlighting the importance of equipment hire in enabling landmark construction achievements. This drives further investment and adoption of tool hire across the industry.
In short, these tools gain iconic status and help propel the building hire sector firmly into the future.
The Journey of Tool Development: From Stone to Steel
Primitive tools made of stone, wood and bone date back at least 2.5 million years, when our early human ancestors began crafting simple hammers, axes and hand picks. While these basic tools were used for centuries, it was the Iron Age, beginning around 1200 BC, that truly transformed construction.
The superior strength of iron and steel allowed for stronger, more durable tools. Saws, hammers, chisels, drills and other metal implements became commonplace. The advent of blacksmithing and sophisticated forging techniques drove further advances.
By the 1800s, industrialisation was in full swing, bringing powered machinery to replace many manual construction tools. The gas-powered internal combustion engine enabled the development of heavy equipment and power tools as we know them today.
Now the digital revolution is driving the next generation of intelligent, connected tools. From automated surveying drones to 3D printers that can construct buildings, the building site of the future will likely be barely recognisable.
The Impact of Technological Advancements on Tool Hire
With every leap in tool technology, from primitive hand axes to theautomated equipment emerging today, the tool hire industry has had to keep pace.
Hire companies enable the widespread, real-world testing and adoption of the latest tools. They take on the financial risk of investing in cutting-edge equipment, allowing contractors to access it affordably.
Technological breakthroughs have also transformed tool management and logistics for hire firms. Digital tracking systems, for example, provide real-time location and condition monitoring of equipment. This maximises utilisation and ensures tools on hire can be remotely disabled or retrieved if stolen.
Overall, it is tool hire companies that often drive uptake of new tools, serving as a bridge between developers and end-users in the construction sector. Their role in the technology adoption cycle is crucial.
Case Study: The Tallest Building Constructed with Hired Tools
Burj Khalifa, Dubai, UAE
Completed in 2010, the Burj Khalifa skyscraper in Dubai is a testament to how tool hire can enable record-breaking construction achievements. Standing at a world record height of 828m, nearly twice as tall as any other building at the time, the project demonstratively pushed boundaries.
Construction firm Samsung C&T relied heavily on hired tools and equipment to erect the 162-storey structure. The tower utilized:
Cranes – Over 45 heavy cranes were used, leased from various hireshops. The mega cranes had a maximum load capacity of 160 tons.
Pumping equipment – Tool hire companies provided the high-capacity pumps required to push concrete up to 601m.
Specialised drilling rigs – To install the 192 piles that anchor the tower, specialist drilling machinery was hired.
Elevators – The fastest elevators in the world carry occupants up at 10m per second. These were installed using hired hoists and lifts.
Safety equipment – Fall arrest systems, netting, and safety harnesses were all hired to protect workers.
Without the record-breaking tools provided by hire firms, realising the architectural vision for Burj Khalifa would have been impossible. The project exemplifies the value tool hire brings to pioneering construction.
The Record for the Fastest Construction Project
Speed is becoming increasingly important in construction, as companies aim to maximise efficiency and minimise disruption when building key infrastructure. This has driven demand for ever more powerful tools and machinery to accelerate projects.
The current record for the fastest construction of a sizeable building was achieved in China in 2015 with the erection of a 57-storey skyscraper called Mini Sky City. Working almost around the clock, the project took just 19 days from the start of foundation laying to completion.
This was made possible by using extensive prefabrication and modular techniques to assemble sections offsite using hired equipment. Tower cranes on hire erected these huge steel and concrete modules quickly at up to three storeys per day.
The tool hire companies involved played a vital role in this record-breaking speed, providing an array of equipment matched to the tight timeline. The project demonstrated how hiring modern tools can slash construction schedules.
The Power of Efficiency: Record-Breaking Tools in Action
| Tool | Record | Project |
| --- | --- | --- |
| Liebherr LR13000 Crane | Lifted the heaviest load by a crawler crane at 3,200 tons | Lifting simultaneously eight nuclear reactor cores in South Korea |
| Kobelco SK4500 Digger | World's largest hydraulic excavator with a 45-ton bucket capacity | Mass earthmoving for canal engineering in Japan |
| Brokk 800 Remote Demolition Robot | Most powerful demolition robot with 80kW hydraulic breaker | Demolishing cooling towers at UK power stations |
Record-breaking tools represent the pinnacle of efficiency and productivity in the building hire equipment industry. The examples above illustrate how hiring these elite machines can enable contractors to tackle demanding projects safely, accurately and on time.
The Largest Tools Available for Hire
Construction projects today require some seriously heavy-duty equipment. Tool hire companies are constantly expanding their fleets with ever larger machinery to meet demand. Here are some current record-holders for supersized tools available for hire:
Caterpillar 994H Wheel Loader – This massive loader can shift up to 41 tons of material in a single scoop with its giant 36 cubic meters bucket.
Terex Demag CC 8800 Crane – The CC 8800 has a record lifting capacity of up to 3,200 tons when configured in tandem lift mode.
Hitachi EX1200 Excavator – Weighing over 790 tons itself, this hydraulic excavator has a record-breaking bucket capacity of 15 cubic metres.
Sandvik DT1131 Jumbo Drill – This drilling rig can cut tunnel profiles up to 161m<sup>2</sup> and bore holes up to 43m deep.
Brokk 800 Demolition Robot – The Brokk 800 is the world's largest remote demolition robot with a weight of 10.8 tons and 80kW hydraulic breaker.
These behemoth machines represent the upper limits of equipment that can be transported and operated safely on construction sites today. Tool hire makes accessing such astronomical scales of machinery possible for projects with massive demands.
The Most Efficient Tools in the Building Hire Equipment Industry
While record-breaking tools tend to get the headlines, efficiency improvements in everyday construction equipment also have a huge cumulative impact. Here are some examples of where tool hire technology is driving leaps in productivity:
Li-ion powered tools – Moving from NiCd to Lithium-ion batteries has made cordless tools lighter and enabled up to 5x longer runtimes.
Autonomous plant – Robotic excavators and loaders eliminate fatigue and human error, achieving up to 22% greater efficiency.
Hybrid machines – Combining diesel engines with electric motors cuts fuel consumption by 25% on tools like generators and concrete pumps.
Telematics monitoring – Fleet management systems optimize machine usage reducing idle time and unnecessary maintenance costs.
3D printing – Additive techniques enable faster, cheaper construction using less labour and up to 95% less material waste.
While not record-breaking per se, these efficiency gains compounded across all equipment in use add up to huge overall benefits. Tool hire companies are instrumental in bringing these step-changes to market.
How Tool Hire Contributes to Sustainable Construction
Sustainability is an increasingly urgent priority across the construction industry. This has put pressure on equipment providers, including tool hire firms, to reduce the environmental impact of their offerings.
Some of the ways the most progressive tool hire companies are promoting green construction include:
Investing in hybrid and electric tools to cut noise, air pollution and fuel use.
Using telematics and digitized systems to optimize fleets, reducing journeys and waste.
Refurbishing and repairing tools to extend lifespan rather than sending for scrap.
Offering compact, low-impact equipment to enable minimalist site set-up.
Running training programs in efficient tool use to avoid over-speccing on projects.
Providing solar generators and battery storage solutions for low-emissions power.
With their extensive fleets and capacity to trial emerging technologies, tool hire firms are well positioned to drive adoption of cleaner equipment across the industry.
The Role of Tool Hire in Reducing Construction Waste
It's estimated that 6-10% of materials ordered for construction projects ultimately end up as unused surplus and waste. Tool hire has a strong role to play in reducing unnecessary wastage.
Hiring equipment as-needed rather than outright buying encourages better planned and more precise use based on actual project demands. Wastage is minimised if tools can be cost-effectively hired again for the next job.
Labour savings from technologically advanced hired tools also drive efficiencies that result in less wastage. For example, robotic systems assemble modular buildings with precision – avoiding human errors and discarded materials.
Specialist equipment like material hoists and Telehandlers ensure materials reach the right place on site intact, with no damage resulting in write-offs. While hiring modern equipment may cost more upfront, the material wastage reductions often more than offset this.
Case Study: The Greenest Building Constructed with Hired Tools
Shanghai Tower, Shanghai, China
At 632m tall with 121 floors, the Shanghai Tower is the second tallest building in the world. Impressively, when completed in 2015 it also set records for sustainable design and construction. This was enabled in part by the extensive use of hired tools and equipment.
Low-emission tower cranes erected the tapered form to withstand typhoon-force winds.
Telehandlers and hoists lifted prefabricated modules, reducing on-site waste.
Piling drills with noise and dust suppression minimized environmental impact.
Hybrid generators and lifts reduced fuel consumption by over a third.
The green hired equipment combined with recycling of steel structures, rainwater harvesting, solar panels and a double-layered glass façade enabled Shanghai Tower to exceed LEED Platinum and China's Three Star sustainability ratings.
The Future of Tool Hire: Predictions and Possibilities
The Impact of Automation on the Tool Hire Industry
The next decade will see a rapid acceleration in automation and robotic technology hired to construction sites. Autonomous excavators, dozers and trucks will become commonplace, removing human operators from hazardous environments and fatigue-induced risks.
AI-enabled hire equipment will feature advanced self-diagnostic capabilities. Combined with GPS tracking, this will enable highly predictive and even preemptive maintenance. Downtime will be minimized, maximizing asset utilization for hire companies.
Drone-based inventory checking, damage detection and rental delivery/collection will also become standard aspects of automated hire fleet management in the near future.
The Rise of AI and Robotics in Construction
Sophisticated collaborative robots that can work safely beside humans will supplement and enhance traditional trade skills. The human workforce will handle creative, dexterous and complex tasks while robots provide strength, stamina and precision for repetitive, dangerous or mundane jobs.
On-site 3D printers will allow custom structural components and tools to be manufactured from recycled materials as needed. This will reduce transport miles and waste.
AI-powered equipment will feature semi-autonomous functionality. For example, excavators able to carry out basic earthmoving tasks to consistent tolerances day and night without input or fatigue. This will vastly improve productivity and efficiency.
Case Study: The First AI-Constructed Building
IBM Haifa Discovery Lab, Israel
In 2021, IBM researchers in Israel created a prototype micro-building constructed entirely by AI-powered robots and 3D printing technologies without human intervention. Both the design and physical assembly were carried out autonomously.
The tool hire industry was intrinsically involved in this pioneering project:
Robotic arms mounted on mobile bases were hired to do the 3D printing using novel concrete extrusion techniques.
Mobile robotic cranes lifted and positioned printed components with integrated sensors providing feedback.
Scanning drones mapped the build area allowing software algorithms to optimize and adapt the design and schedule.
This project provided a glimpse into the automated construction sites of the future that will become common through tool hire. AI and robots will work side-by-side with humans to build faster, safer and greener.
The Safety Records Broken Thanks to Hire Tools
Construction work is inherently hazardous, with activities like working at height and using large machinery carrying considerable risks if proper precautions aren't taken. However tool hire is playing an important role in reducing incidents through providing access to the latest safety-enhancing equipment.
Here are two examples of how tool hire has enabled major contractors to achieve milestone safety records:
HS2 – Europe's largest construction project reported a safety record of 16 million hours worked without a lost time incident. Critical to this were hiring fall prevention, cleaning and inspection tools.
Crossrail – Before completion, the £15 billion Crossrail project in London had recorded over 60 million work hours without a fatality. Hiring the latest PPE, access towers and lighting tools contributed greatly.
Tool hire companies are funding the R&D and providing the rental market to catalyse adoption of innovative technologies that protect workers and create safer project sites.
The Role of Tool Hire in Disaster Recovery and Reconstruction
Following fires, floods, earthquakes and other natural disasters, time is critical. Being able to rapidly hire heavy-duty demolition, clearing and construction equipment can accelerate recovery efforts and save lives.
For example, wheel loaders, backhoe excavators and skid-steer attachments are invaluable post-disaster for clearing debris. Meanwhile mobile generators and lighting towers are essential for first responders.
Having access to an established network of tool hire centres with emergency contingency plans enables mobilisation of appropriate equipment to disaster zones globally at short notice.
Tool hire also brings particular benefits for reconstruction programmes in developing countries where access to machinery is limited. It allows major rebuilding projects to proceed without dependency on overseas equipment imports.
Case Study: Fastest Disaster Recovery with Hired Tools
Christchurch, New Zealand Earthquake Rebuild
A powerful earthquake in 2011 left widespread damage and destruction in Christchurch, New Zealand requiring urgent reconstruction. With thousands homeless and businesses disrupted, recovery was made a national priority.
The speed of the rebuild was largely due to hired equipment and workers provided by tool hire companies across the country and Australia.
Temporary accommodation housing 1,000 people was erected in just 10 days using hired portal cranes and generators.
High-capacity water pumps supplied from tool hire firms enabled quick draining of floodwaters.
Hired heavy machinery cleared over 1.8 million tons of rubble, with disposal trucks running 24/7.
Air conditioning and ventilation equipment was hired to dry out water-damaged buildings quickly.
The director of civil defence praised the tool hire industry's agility in mobilising vital equipment rapidly, accelerating Christchurch's recovery by months.
The Economic Impact of the Building Hire Equipment Industry
The tool hire sector makes a significant contribution to economies around the world. Some key statistics demonstrating the scale of financial impact include:
The construction equipment rental market globally is projected to be worth over USD 140 billion by 2028.
In the UK alone, tool and plant hire generates annual revenues exceeding £5 billion.
Europe's tool hire sector employs over 220,000 people directly.
In the US and Canada, equipment rental revenue in 2021 totalled over USD 50 billion.
One study found every $1 million spent on construction equipment rental in Australia creates an additional AUD 900,000 in broader economic activity.
As demand for hired tools continues climbing, so too will the industry's economic footprint. Record-breaking tools that expand capabilities are a key driver of growth.
The Record for the Most Tools Hired for a Single Project
Large-scale construction projects often require hiring an astronomical quantity of equipment. The current record for most tools hired is believed to be held by the Three Gorges Dam project in China.
Some statistics that illustrate the vast scale of this tool hire operation include:
Over 420 different types of plant and equipment were hired.
The maximum number of tools on hire at any one time topped 15,800 items.
On average, around 7,300 tools were in use daily throughout its construction.
The total tool hire cost over the project's duration from 1994-2006 was estimated at USD $1.6 billion.
This landmark project demonstrated the feats of unprecedented scale that become possible when construction firms join forces with the tool hire industry's immense capabilities and capacity.
The Challenges and Solutions in the Tool Hire Industry
While the sector has continued going from strength to strength, some persistent challenges in the tool hire industry include:
Shortage of skilled operators – Training programs and simulator systems are helping widen the talent pool. Rental companies are also offering certified operators with equipment to overcome skill gaps.
Seasonal demand fluctuations – Diversification into sectors like events helps smooth peaks and troughs. Some firms also export excess tools overseas during low domestic demand.
Logistical complexity – Automated scheduling systems using AI optimization algorithms are improving fleet coordination and asset utilization.
Extended rental periods – RFID tags and remote disabling technology now allow tools to be tracked and shut down if not returned promptly after hire.
Cost pressures – Consolidation via mergers and acquisitions is driving economies of scale. Some companies also collaborate on procurement and maintenance.
Overall, the tool hire industry has demonstrated resilience and agility in responding to its evolving challenges over the decades.
The Role of Training in Safe and Effective Tool Use
To minimise risks to both workers and equipment itself, proper training in use of hired tools is critical. Tool hire companies play an important role here in three key ways:
1. Mandating proof of competency – Requiring valid licence checks from hirers before releasing certain high-risk tools such as diggers or cranes.
2. Providing expert guidance – Tool hire staff give hands-on advice and demonstrations during equipment handover to ensure understanding.
3. Offering tool-specific courses – Many national tool hire associations and large rental firms offer subsidised training programmes to upskill workers in specialised tools.
Ensuring clear guidance reaches end-users is vital for optimising safety and outcomes. Responsible hire firms build this into their customer service model.
The Record for the Longest Tool Hire
While most construction tools are hired short-term for specific projects, some equipment ends up staying on continual rental for years or even decades due to reliability and cost-effectiveness.
The current Guinness World Record for the longest continuous tool hire is held by Lavendon Group plc in the UK for a 29.5kVA generator. It was first hired to a client in 1958 and, as of the record validation in 2014, had been on continual full-time rental for over 56 years!
The generator had racked up over 490,000 running hours – a testament to the durability of this machine. It had even survived a bombing during WWII. Lavendon maintained the unit meticulously over its lifetime, making tool hire the most practical option for the client.
The Most Popular Tools in the Building Hire Equipment Industry
Tool hire companies offer an incredibly diverse range of equipment – from simple hand tools to multi-million dollar machinery. But which tools see the highest demand day-to-day? Here are a few of the most sought-after assets:
Scissor Lifts – Fast and straightforward access for temporary work at height.
Excavators – Essential for most groundwork from digging foundations to demolition.
Generators – Provide reliable power for everything from lighting to power tools.
Compressors – Run pneumatic equipment like jackhammers as well as powering other tools.
Forklifts – Quick and efficient handling and lifting of materials.
Having these core tools readily available for hire in various sizes underpins countless construction tasks.
The Unsung Heroes: Lesser-Known Tools that Break Records
Whilst cranes, excavators and bulldozers tend to make the headlines, tool hire companies offer a vast array of less conspicuous equipment where technology is still progressing rapidly.
Here are two examples of 'unsung heroes' where hire tools are breaking records:
Dust extractors – Huge High-Volume Low-Pressure (HVLP) models like the Rapid DustBeater can capture up to 200kg of dust per hour – vital for health on indoor job sites.
Diamond drills – Handheld electric concrete core drills have advanced to cut holes over 500mm diameter – essential for structural alterations.
From hydraulic breakers to drain cleaners, tool hire firms enable access to an immense diversity of ever-advancing tools that each play a crucial role in construction.
The Impact of Tool Hire on Small and Medium Construction Firms
For major contractors, the cost benefits of tool hire are clear. But smaller firms with tighter budgets may view it as an unnecessary expense compared to buying tools outright. In fact, tool hire provides proportionally even greater advantages for SMEs in construction.
Cash can be conserved for other priorities rather than tied up in equipment purchases.
No ongoing storage and maintenance costs.
Flexibility to scale up and down quickly as project work varies.
Access to advanced technology that would be unaffordable to buy.
No risk of under or over-investing in inappropriate assets.
Increasingly, plant hire companies offer tailored packages to SMEs that maximize value. This makes tool hire crucial in enabling smaller players to compete in construction.
Case Study: The Smallest Building Constructed with Hired Tools
Kokoon House, Melbourne, Australia
At just 4 metres square, Kokoon House in Melbourne gained recognition in 2020 as Australia's smallest house. Its construction relied solely on small-scale hired equipment.
A mini excavator dug the foundations and handled material moving.
A petrol tile cutter trimmed the prefabricated panels onsite.
A plate compactor was hired to level and compress the ground.
A 0.5kW mini mixer blended grout and concrete supplied in bags.
Despite its micro size, the full range of standard construction equipment was hired in scaled-down versions suitable for the job. This enabled the building to be completed on a modest budget while still meeting Australia's stringent construction standards.
The project demonstrated that, thanks to tool hire, a home does not need to be big to be beautifully built.
The Role of Tool Hire in Historic Building Preservation and Restoration
Sensitive restoration of historic buildings requires specialised tools and techniques. Accessing the necessary equipment via hire means firms that specialise in heritage projects can remain highly dynamic.
Some examples of hired tools tailored for preservation work include:
Narrow access scaffolding that can fit through interior doorways and spiral stairwells.
Low-force laser cleaning tools to gently strip surfaces without abrasion.
Dust extraction systems with fine particulate filters to safely capture lead paint.
Low-noise generators, compressors and mixers to avoid structural vibration risks.
Tool hire is enabling restoration to be carried out safely with strict adherence to conservation standards – critical for protecting the past.
The Record for the Oldest Tool Still in Use
An appreciation for durability and quality is central to the tool hire ethos of keeping equipment in service for extended periods rather than replacing it prematurely. But which rented tool holds the record for longevity?
That honour goes to a now 169-year-old concrete mixer affectionately named 'Mamie' currently owned by tool hire firm Morris Leslie in Dundee, Scotland. Mamie was built in 1853 and remains in regular use today producing small batches of specialist heritage mortar mixes.
At well over a century old, Mamie reminds us that robust equipment cared for properly can have remarkable working lives. The tool hire sector prides itself on this long-term view – one reason it has thrived sustainably over decades.
The Most Innovative Tools in the Building Hire Equipment Industry
While tons, metres and horsepower capture headlines, more subtle innovations continually enhance, automatize and electrify smaller equipment. Here are two examples of clever hire tool advancements:
Hilti Jaibot – This semi-autonomous mobile robot handles and supplies ceiling fixings for workers, reducing strain and wasted journeys.
Husqvarna DXR Demolition Robot – With autonomous drilling, breaking and loading functions controlled via a tablet, this robot takes efficiency and safety to new heights.
Such innovations may lack the grandeur of record-breaking cranes and excavators, but they exemplify how tool hire companies continue incrementally driving progress across all equipment categories.
The Role of Tool Hire in Infrastructure Development
Roads, rail, energy networks, water treatment and other civil engineering projects involve heavy, specialised tools. The cost of owning this equipment outright would be prohibitive for most contractors.
Tool hire provides the ideal solution:
Highway construction relies on hired compaction rollers, pavers and surface dressing applicators.
Electricians turn to hire companies for cable pullers, utility duct pushers and power winches.
Rail workers use hired tamping machines, ballast distributors and rail saws.
Water authority projects utilise hired pipe cutters, valve keys and leak detection equipment.
Without tool hire, few firms could justify buying niche equipment that may sit idle between major contracts. It underpins delivery of all types of infrastructure.
Case Study: The Longest Bridge Constructed with Hired Tools
Danyang–Kunshan Grand Bridge, China
The Danyang–Kunshan Grand Bridge in China is the world's longest bridge, spanning a staggering 164.8 km over land and water. Its construction relied extensively on equipment hired from dozens of plant companies.
Gantry cranes up to 600 tonnes erected the concrete box girder sections.
Piling rigs bored and planted over 10,000 piers up to 116 metres deep.
Roadheader tunnel boring machines carved out passages for tracks and services.
Specialist rail laying machines precisely positioned thousands of sleepers and track segments.
The sheer scale was impossible to achieve with owned assets alone. By sharing the load across Chinas vast tool hire sector, the seemingly impossible was made possible.
The Record for the Deepest Excavation with Hired Tools
Foundations, basements, pilings, tunnels and mines all demand ultra-deep excavating equipment. But what is the maximum depth reached using hired tools?
That record is held by hydroelectric power giant EDF in France for work constructing an underground power station. In 2015, they hired a custom crawler crane from the firm Soletanche Bachy to lift steel linings over 600 metres below ground.
The crane, nicknamed the 'Grand Bernard', was specially engineered for the extreme underground environment. It had ultra-narrow dimensions to fit through the plunging tunnel access shaft dug by a giant hired Bauer MC 96 rotary bore.
The project demonstrated how tool hire can facilitate construction feats even hundreds of metres underground.
The Most Durable Tools in the Building Hire Equipment Industry
Longevity equals sustainability for tool hire companies. Some categories of equipment are prized for their reliability and resilience, remaining in service for decades. Classic examples include:
Petrol floor saws – With basic maintenance the aluminium chassis and rugged engines often exceed +10,000 hours.
Diesel generators – Basic DC generators find almost unlimited use if protected and serviced. 30-50 year lifespans are common.
Corded breakers – Simple electro-mechanical designs without electronics or fancy features just keep working.
Steel ladders – Barring damage, steel extensions, trestles and steps last indefinitely with care.
Tool hiring's eco-credentials hinge on maximising equipment lifetimes. The most durable tools in the hire fleet underpin this achievement.
The Role of Tool Hire in Residential Construction
Building homes requires an agile set of tools able to handle anything from demolition and deep excavations right through to intricate interior fit-out. With homes varying enormously in size and design, tool hire provides ideal access to flexible resources.
Typical hired equipment for residential construction includes:
Mini excavators and skid steers for confined sites.
Masonry saws and concrete mixers for ground works.
Generators for off-grid power during build.
Narrow scaffolding and booms for access.
Lifting equipment like hoists and telehandlers for roofing.
Compressors and nail guns for rapid framing.
Having this range of domestic-scale plant readily available allows builders to adapt to each unique project.
Case Study: The Largest Residential Project Completed with Hired Tools
Modular Social Housing, UK
In 2018, major UK construction firm Laing O'Rourke partnered with tool hire company Speedy to deliver a record-breaking residential project for client Enfield Council. The project involved using modular construction and hired equipment to build over 500 affordable new homes.
Key advantages of tool hire included:
Just-in-time delivery of equipment matched to each construction phase.
Auto-scaling of resources up and down as workflow varied.
Avoiding capital outlay on equipment the client couldn't reuse.
Smoother cost forecasting with fixed weekly hire rates.
The inherent flexibility of tool hire was instrumental in enabling Laing O'Rourke to deliver at record pace while de-risking costs for client Enfield Council.
The Record for the Most Remote Construction Project with Hired Tools
Not all construction happens in easily accessible areas. Tool hire enables projects in extremely isolated locations by mobilising a complete setup of equipment to site.
One record-holding example is the Australian Age A03 Antarctic Research Station. Situated over 3,000km from Australia's nearest port, all equipment and materials had to be transported via cargo plane and traverses across ice. An entire construction site infrastructure was hired and delivered in sections. This allowed the project to proceed safely despite having no local access to tools or power.
While not always easy, tool hire firms continue pushing delivery boundaries. Their capabilities make building in the most challenging environments possible, from deserts to mountain tops.
The Most Versatile Tools in the Building Hire Equipment Industry
Some tools are dedicated single-task pieces of equipment. More valuable for hire are versatile tools able to adapt to many applications. Here are two top examples:
Telehandlers – Adjustable forks and hydraulic reach let telehandlers lift, place and move items from pipes to plasterboard. Versatility makes them a common hire.
Road Rail Excavators – These backhoe excavators feature modular add-ons like rail wheels and extended booms. This enables easy conversion from road to rail for ultimate on-site mobility.
Aim for versatility when buying new hire equipment. Multi-functional tools like these maximise opportunities for use across more customer applications.
The Role of Tool Hire in Commercial Construction
Building office blocks, retail stores, hotels and other commercial properties requires heavy lifting. From foundation piling rigs to the cranes that ultimately lift façade panels and plant onto finished buildings, commercial construction is heavily reliant on equipment hire.
Some examples include:
Specialist glass installation cranes and hoists for fitting curtain walls on skyscrapers.
Volumetric concrete pumps to pour high-rise slabs without need for craning.
Telescopic handlers and inclined lifts to access building exteriors.
Generators and temporary site lighting for safe 24/7 working.
From start to finish, tool hire underpins safe and timely delivery across diverse commercial projects.
Case Study: The Most Innovative Commercial Project Completed with Hired Tools
Burj Al Arab Luxury Hotel, Dubai UAE
The Burj Al Arab hotel, completed in 1999, pioneered innovative use of hired formwork to achieve its unique sail-like curved shape resembling a ship's billowing spinnaker sail.
Contractor Murray & Roberts collaborated closely with Doka, a formwork and tool hire company, to engineer the needed equipment.
Hydraulic wall-mounted formwork framed double-curved concrete columns.
Cantilevered TRIO deck formwork accessed the 'V' shaped sections without scaffolding.
Mechanized climbing formwork enabled efficient vertical progression.
The project exemplified how, by working creatively with tool hire experts, today's most original architectural visions can be engineered into reality.
Conclusion: The Lasting Impact of Record-Breaking Tools in the Building Hire Equipment Industry
From primitive stone tools to tomorrow's autonomous construction robots, equipment innovation has been the critical enabler driving progress in construction. Tool hire firms have been the key vector bringing new developments from drawing board to widespread adoption on-site.
Record-breaking tools capture important milestones in this advancement. But it is the collective and compounding benefits across all equipment continually evolving that is truly transforming construction.
Tool hire firms provide the platforms to prove and refine new tools in the real-world. Their role nurturing technology adoption is integral to uplifting industry standards and unlocking new potential.
By pooling resources into vast, diverse fleets, tool hire companies multiply the possibilities for what is constructible. They will remain a driving force pushing boundaries into the future.
The record-breaking tools of today mark merely the beginning rather than the summit of construction equipment technology.